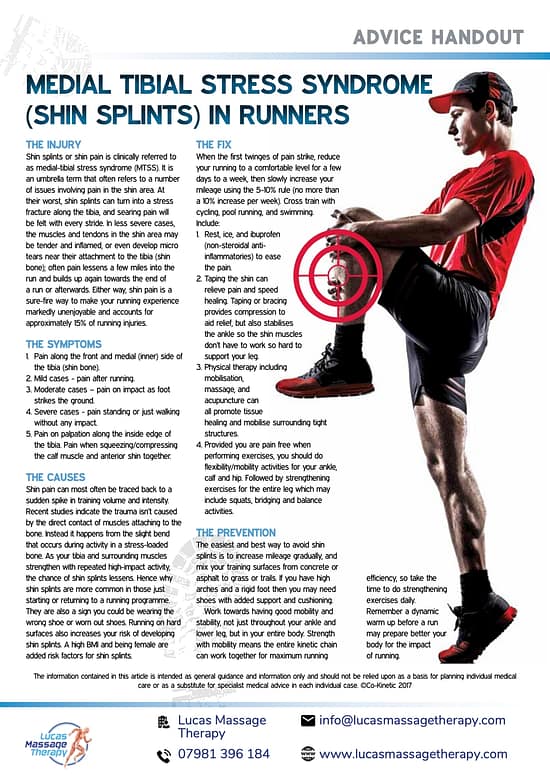 ---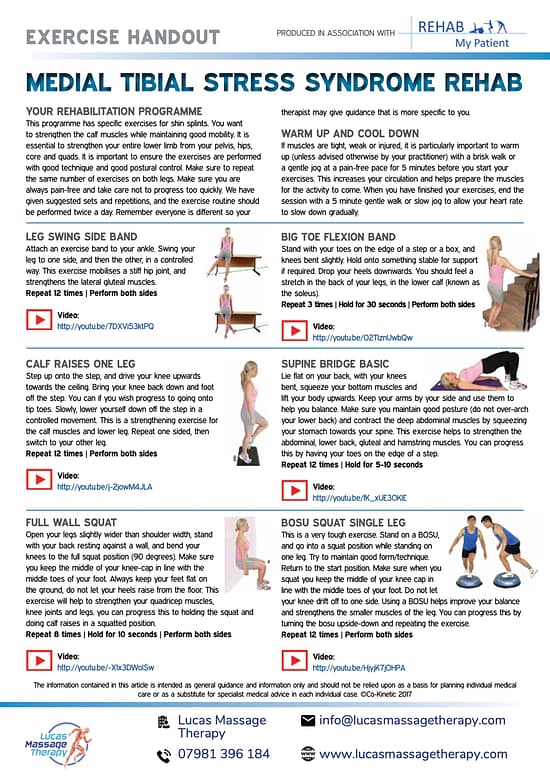 Shin splints
Shin splints are a frequent complaint of other athletes and runners that have taken up running. Shin splints are but there are lots of possible causes. The most frequent cause of shin pain, medial tibial pain syndrome, refers to pain felt from irritation of the tendons which cover their attachment as well as the shin to the bones. Changes in frequency, duration or intensity of running can lead to this condition.
After the muscle and tendon become inflamed and irritated through form or overuse, it is going to lead to pain in the front of the shin. Repetitive pounding on the lower part of the leg, such as jogging or running can result in pain in the shin.
Repetitive stress on the anterior muscle resulting in inflammation to the tibia at its attachment. The tibia is forced on by impact with leaping and running.
Signs and symptoms
The aching, dull pain of the tibia over the inside. Any activity worsens the pain. Tenderness of the tibia with swelling that is possible.
Complications unattended
Shin splints can cause pain and lead to cessation of activities if left unattended. The inflammation may lead to injuries including compartment syndrome.
Immediate treatment
RICER. Anti-inflammatory medication. Then heat and massage to encourage blood circulation and healing.
Rehabilitation and prevention
It's very important to use activities, like cycling or swimming, to keep conditioning levels. Recovery will be aided by stretching anterior. To prevent this condition attempt alternating with days. It is important to strengthen the muscles of the leg to help absorb the shock of impact actions.
Long-term prognosis
Tibial pain syndrome can be treated with no consequences. Does the condition doesn't respond to rehabilitation and rest, resulting in pain and inflammation? Surgery may be needed in those circumstances that were rare.
---
We have also put together a newsletter looking at the topic of running injuries more broadly. If you'd like to download a copy, you can do so at the following link.
---