Rotator cuff tendinitis results in the irritation and inflammation of the tendons of the rotator cuff muscles in the region. Though it's a frequent injury in most sports requiring arm movements, such as tennis volleyball, swimming and weightlifting the condition is called pitcher's shoulder.
Inflammation of the rotator cuff tendons from baseball, tennis, swimming etc.. Irritation of the bursa of the rotator cuff causing swelling and inflammation in the area. Disposition including irregularity that is anatomical.
Signs and symptoms
Weakness or pain with overhead activities, such as brushing hair, reaching up etc.. Popping or cracking sensation. Pain in the shoulder that is, especially when lying on it.
Complications unattended
Rotator cuff tendinitis can worsen as bursa and the tendons become inflamed. Motion becomes restricted and tendon tears can cause. Irritation may cause the creation of bone spurs which lead to irritation.
Immediate treatment
Application of ice and application. Cease all other and athletic action causing cuff pain. Then heat to promote healing and blood circulation.
Rehabilitation and prevention
After recovery and rest of the shoulder therapy ought to be undertaken to strengthen the muscle of the rotator cuff. Steroid injections are expected to decrease inflammation and pain. Moderation of adequate recovery time between activities rotator cuff usage and strength training can help prevent harm.
Long-term prognosis
Given proper rest in addition to physical therapy and ( where needed) steroidal injections, many athletes enjoy a complete recovery from this injury. Although healing to levels of action is anticipated, If a tear of the rotator cuff tissue happens, surgery may be needed.
Care for Rotator Cuff
Massage is indicated in the stage also to re-establish range of movement and reduce oedema to boost circulation to the cells, break up fascia adhesions or scar tissue.
---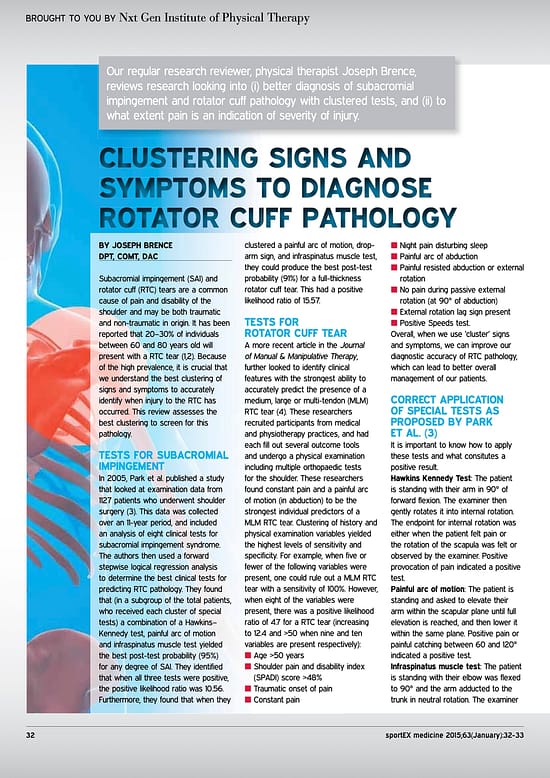 ---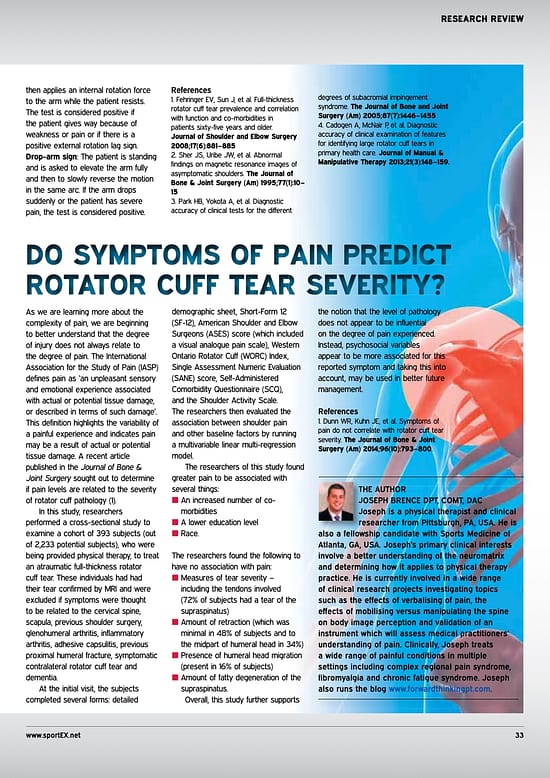 ---