Pre-event massage Watford
to improve circulation and warm the cells
The pre-event massage is a very beneficial additional part of the athlete's preparation for competition.
Massage is done before an event. Massage usually takes 15 – 20  minutes and an hour before the event. Some athletes may prefer to have a pre-event massage for 30 or 60 minutes one or two days before. The focus of this massage isn't a warm-up – merely part of it. This type of massage increases circulation, warms joints and muscles, improves neuromuscular response and muscle toning.
These are the most common pre-event massage techniques. Petrissage, effleurage, shaking, vibration, tapotement, mobilizing and stretching. Focus is always on the muscles and joints that will be used the most in that activity.
Some athletes want to have the pre-event massage one or two days before. There is more time for better recovery and offer relaxation. It reduces anxiety.
---
Benefits of pre-event massage
prevent injuries
tones muscles
enhances warm-up
warm muscles and joints
reduce muscle tension, improve flexibility and range of movement
it can decrease anxiety, heighten the athlete's sense of well-being and ability to focus
performed two days to ten minutes prior to the event
15 to 20 minutes of brisk treatment or 30 to 60 minutes a day or two before the event
concentrate on the main muscles involved in the event
little or no draping
no changes are made to the length of the muscles
the techniques that do not cause pain
the techniques are not too deep

increase circulation to the main large muscles that will be used

increase the temperature of the muscles

soften the connective tissues

reduce muscle strain

reduce overall anxiety

also important are additional advantages including changes in brain wave activity, lowered blood pressure, and reduced cortisol levels.
---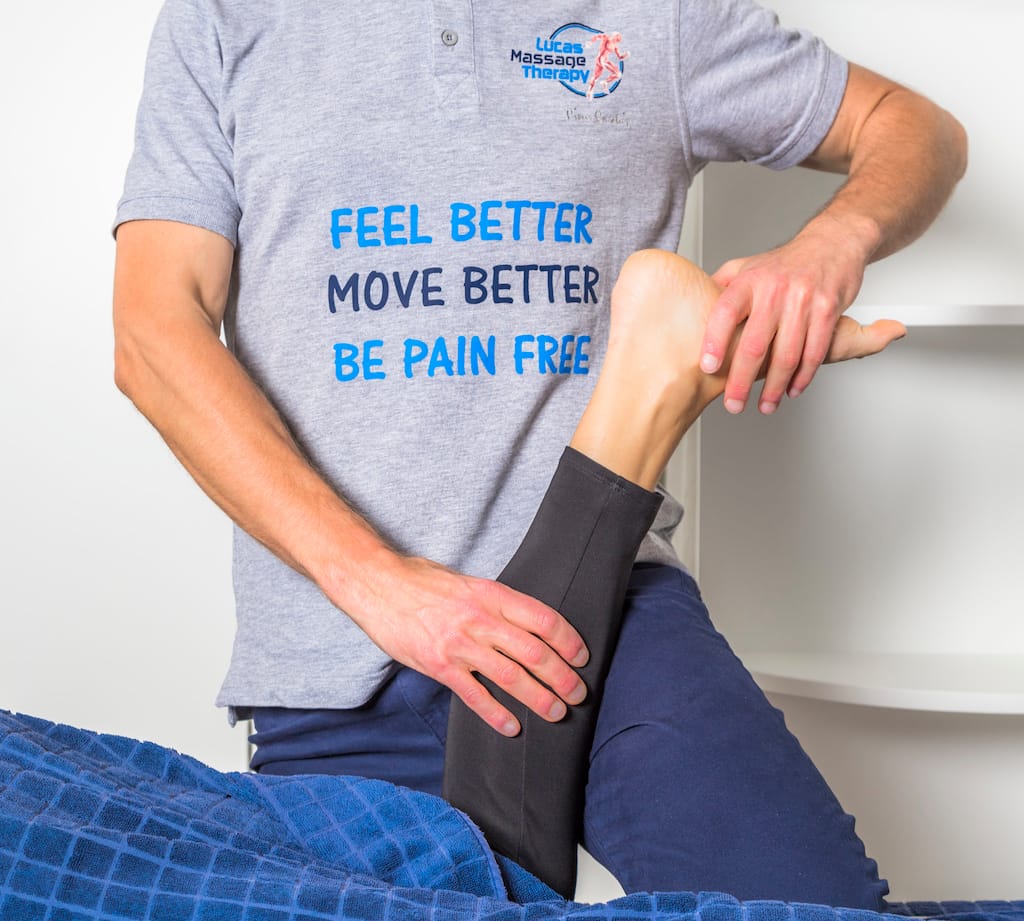 ---
Post-event massage Watford
Post-event massage can take place within 2 hours up to 48 hours of their performance. It focuses on assisting in recovery from the event, reducing muscular and connective tissue tension. Post-event massage mainly focuses on the large muscle groups according to the sports activity.
Post-event massage purpose:
restore flexibility
relive muscle cramps, if required
reduce muscle tension
improve the circulation
delay (DOMS), muscle soreness
---
Post-event massage benefits to improve circulation
applied to reduce muscle tension, congestion, and muscle soreness and restore flexibility. If necessary, relieve muscle cramps.
usually onsite
performed within 48 hours following the event
15 to 20 minutes or more, reasonably paced treatment
compression, stretching, gentle joint motions, fulling and lifting are used
concentrate on the major muscles involved in the athletic event
No heavy stokes are used
Blood circulation is increased which reduces the metabolic buildup in the muscles and delivers oxygen to the tissues. The athletes feel achy and sore for a few days because metabolic byproducts are chemicals built up in the muscle tissue. With massage stiffness and sore muscles that usually discourages people from exercise will be prevented.
Post-event massage is slower-paced, providing overall comfort relief and concentrating on the muscles used during the event. Deep strokes are avoided. They can harm the fatigued tissues. Joint motions and compression are contained in post-event massage patterns. The speed of this application is slow to avoid causing a muscle cramp during an athlete's post-event massage. Joint movement and gentle stretching may be applied to promote circulation and relax tight muscles.
---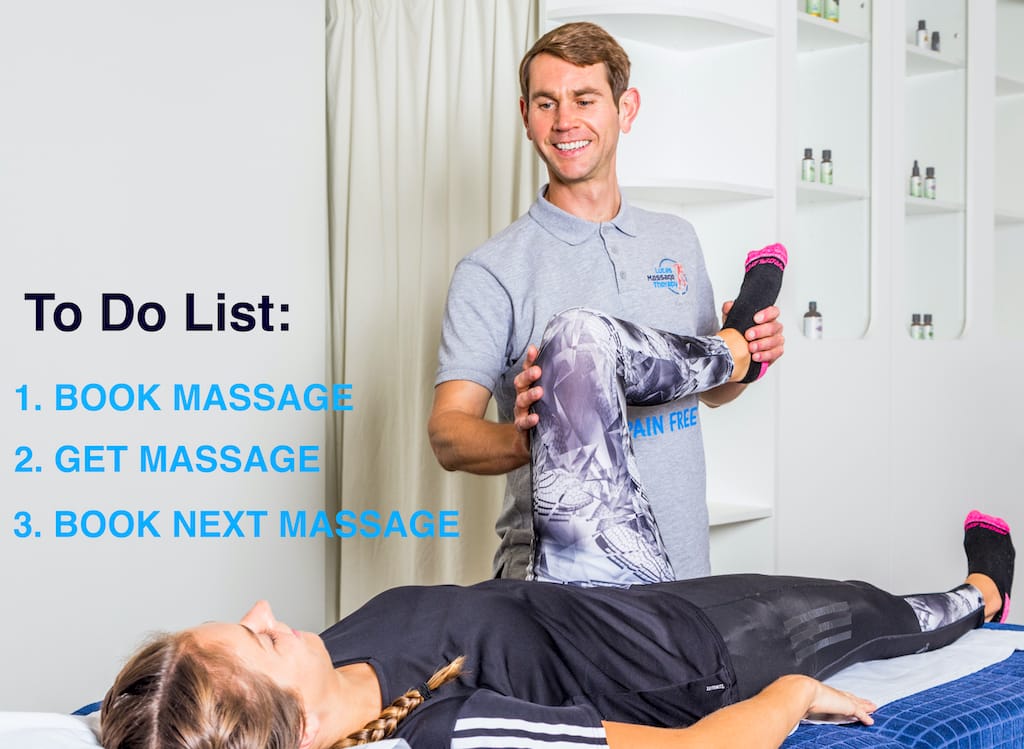 ---
Experience the joy of moving freely again
Pre-event and Post event massage Watford to help you feel better, move better & be pain free
---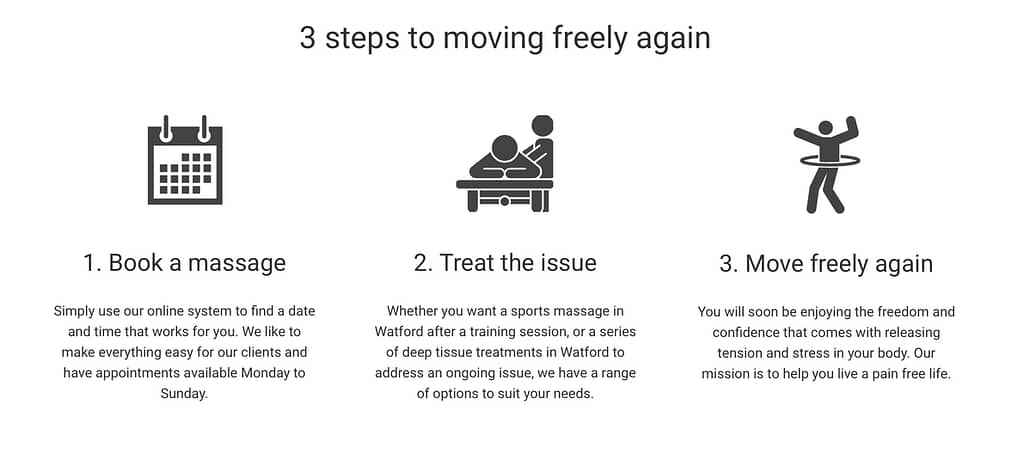 ---
Sports Massage for the areas of Hertfordshire, St Albans, Watford, Abbots Langley, Kings Langley and Hemel Hempstead.
---