Massage has been used as an aid to health, and from all manner of people. To nurses in care massage therapists treating all kinds of ailments, from moms to children's ailments. Massage is used because it is effective. It is understood that massage feels great. Another bonus is that massage can be used to treat or relieve a selection of conditions. Not as the medication, but as a powerful adjunct. Clients turn to massage therapists for many reasons. Sports massage has been developed for sports people and it's universally accepted. Massage can be useful for any type of sports injury. Massage therapy is used for such problems as anxiety, depression, fibromyalgia, arthritis, constipation, headache, migraines and multiple insomnia.
Whether the thing is to utilize massage techniques that are specific to attend to dysfunctions and injuries. The thing would be to create a relaxation effect. The treatment is useful and will be thought of as so.
---
Deep tissue massage
was made to return the body to a state of simplicity and balance by removing the irregular pulls on the skeleton caused by contracted muscles and constricted fascia. Strain from the body could be evaluated by watching individual moves and stands. Testing of the level of movement available in the joints assists in determining which muscles are contracted or shortened. The deep tissue treatment stretches the fascia and releases the muscles that are shortened after recognizing the patterns of distortion.
---
Sports massage can aid the prevention of injury as well as speed up recovery time by helping the stretching of muscles to possible, with mobilisation, and by stimulating your body system. Everyone can benefit from this treatment, you don't have to be an athlete! Athletes today include sports massage as a regular treatment. If you are an active person or training in sports too. Why not include massage? I can combine sports massage and deep tissue massage. It will give you the best possible combination of remedies to improve your performance, reduce pain and release tight muscles. I also offer a wide range of advice for stretching, strengthening exercises, diet, and many other facets concerning training and good posture.
---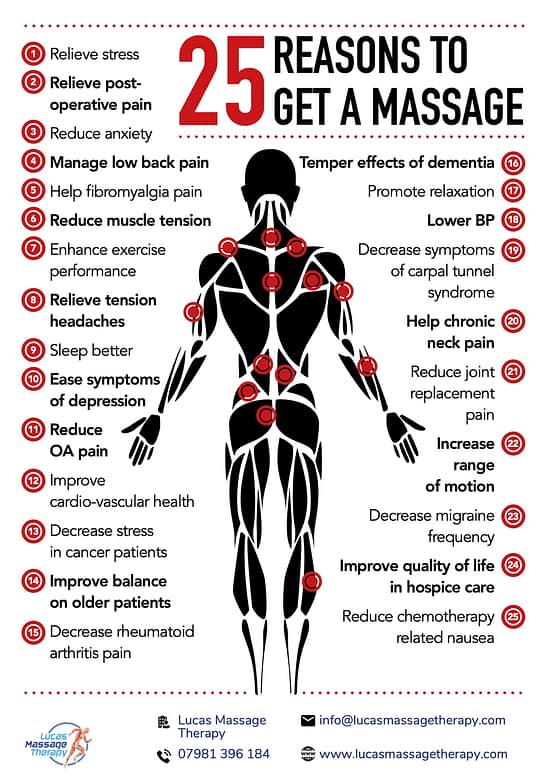 ---