---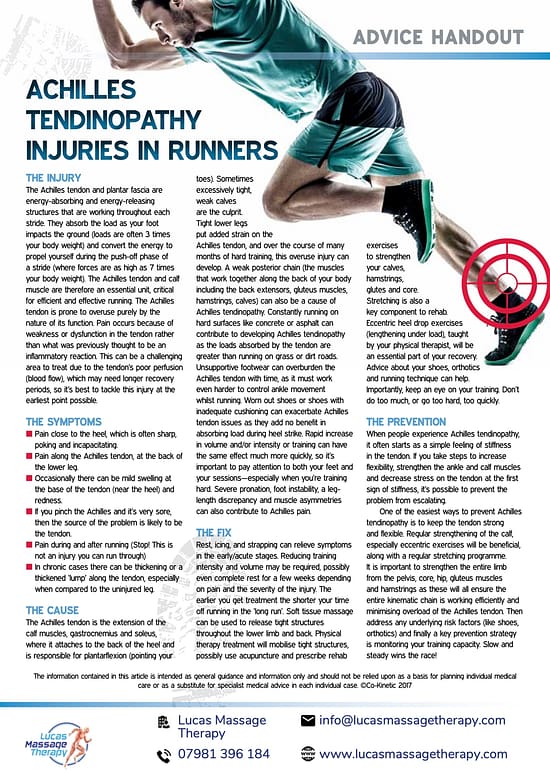 ---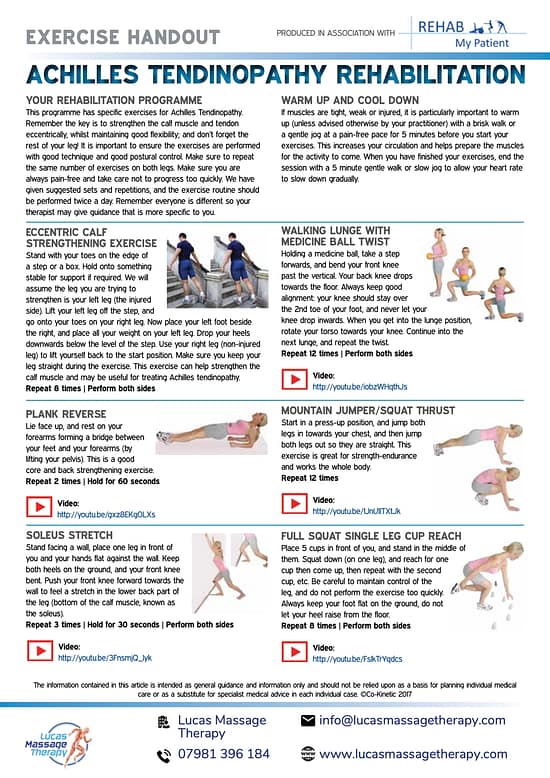 ---
We have also put together a newsletter looking at the topic of running injuries more broadly. If you'd like to download a copy, you can do so at the following link.
---
Achilles Tendinitis
The Achilles tendon crosses the back of the heel, which stretches and means it rides over the bone as the muscle contracts. Inflammation of the Achilles tendon can be painful. All the weight of the body is supported by this arrangement and footwear usually presses against the area. Repetitive stress into the achilles tendon may result in inflammation which causes further inflammation and irritation.
Achilles tendinitis can be caused by activities like running, basketball, volleyball and jumping sports.
Contraction of the muscles in the calf and inappropriate footwear or immoderate pronation of the feet may result in inflammation in the tendon.
Cause of
Achilles Tendon
injury
Repetitive stress from jumping and running. Improper footwear or different landing pattern of the foot while running. Untreated injuries to the Achilles tendon and calf.
Signs and symptoms
Tenderness and pain in the tendon. Swelling can occur. Pain is caused by the contraction of the calf muscle. Jumping and running may be difficult.
Unattended c
omplications
If left untreated inflammation in the tendon may result in deterioration of the tendon and rupture. Inflammation can lead to tightening of the tendon and attached muscle that could lead to tearing.
Immediate treatment
Rest, reducing or stop any sports activities. Ice treatment. Anti-inflammatory diet or medication. Then heat and massage to encourage blood circulation and healing.
Rehabilitation and prevention
Following a period of 5-10, rest days stretching and strengthening exercises can be beneficial. Heat treatment on the tendon could be used to warm the tendon properly before exercising. Proper warm-up, together with stretching and strengthening exercises for the calves, will help prevent tendinitis of the Achilles tendon.
Long-term prognosis
Tendinitis can take from five days to several weeks to heal properly. Occasionally needs surgery to repair it.