Lucas Massage Therapy is a massage therapy in Watford specialising in a variety of sports massage and deep tissue massage. From sports injuries, stretching and Soft Tissue Release to posture, pathology and exercise prescription.
When you need anything that the science of massage therapy can offer, Lucas Massage Therapy makes it easy for you to get it.
Talk to us about your needs and goals. Your therapy plan will be customised to meet them.
You always start with a complete assessment and interview to ensure that any injuries or other existing conditions are taken into full account by your plan.
Including the best advice to help you hit your objectives as well as home care whenever you prefer it.
Every treatment is covered and protected by Balens, a specialist provider of insurance to health professionals.
Meet the team – Sports Massage Therapist in Watford
Lucas Hovorka BTEC/Edexcel level 4 (Dip.), NLSSM (Dip.) is a highly experienced massage therapist.
Having worked as an expert in sports, deep tissue and full body massage across Watford and well beyond for more than half a dozen well-regarded organisations – from gyms and sports associations to recovery centres – Lucas knows pretty much everything there is to know about the benefits of massage. As well as his degree-level Level 4 BTEC Diploma in Sports and Remedial Massage Therapy, Lucas also has separate qualifications in seated chair massage, ITC First Aid for Sport and pregnancy and postnatal massage. He is a Level 4 Member of the Sports Massage Association.
He founded his massage therapy in Watford, Lucas Massage Therapy, in 2010.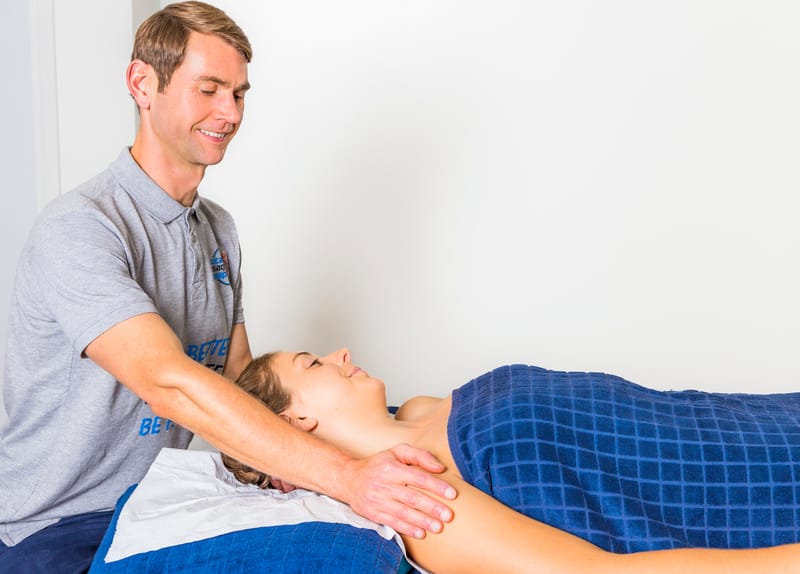 More than simple sports massage in Watford
Treating children's ailments. Respiratory and palliative care. Postnatal massage for new mothers. Massage is used in a huge number of different medical areas because it is highly effective. Both as a relaxing addition to normal life and as a powerful adjunct to all kinds of other therapies. Treatments for anxiety, depression, fibromyalgia, asthma, arthritis, constipation, headaches and migraines, Multiple Sclerosis and insomnia can all be supplemented by massage programs. The therapy we provide for sports massage in Watford is, perhaps a little obvious, designed for active individuals. But it can be tailored to your specific needs as well.
Tailor a huge range of professional treatments.
Getting your sports massage in Watford from Lucas Massage Therapy means your session plan will include everything required to achieve your goals. Every session can include or be suitable for stretching, rehabilitation after sports injuries, Trigger Point Therapy, exercise prescription, gait analysis, posture assessment, pathology, compression, friction, effleurage, petrissage, vibration, Muscle Energy Techniques (MET), Post Isometric Contraction (PIR), Soft Tissue Release (STR), neuromuscular technique or functional anatomy (ROM).
Deal with a vast variety of injuries.
Massage therapy is useful for everything from upper and lower back pain to rotator cuff injuries and Repetitive Strain Injuries (RSI). For healing and managing sprains, knee injuries and tennis elbow. It can reduce tension headaches and migraines and even ease sciatica and slipped discs.
Choose home-based treatment.
If you prefer, you can opt for home care from an experienced, trusted and fully insured sports masseur.
Rely on wide area coverage.
Lucas Massage Therapy provides sports massage, deep tissue massage, shoulder pain massage, back pain massage, neck pain massage and therapeutic massage to Watford, Northwood, Rickmansworth, Bushey, Abbots Langley, St Albans, Kings Langley, Hemel Hempstead and the rest of Hertfordshire.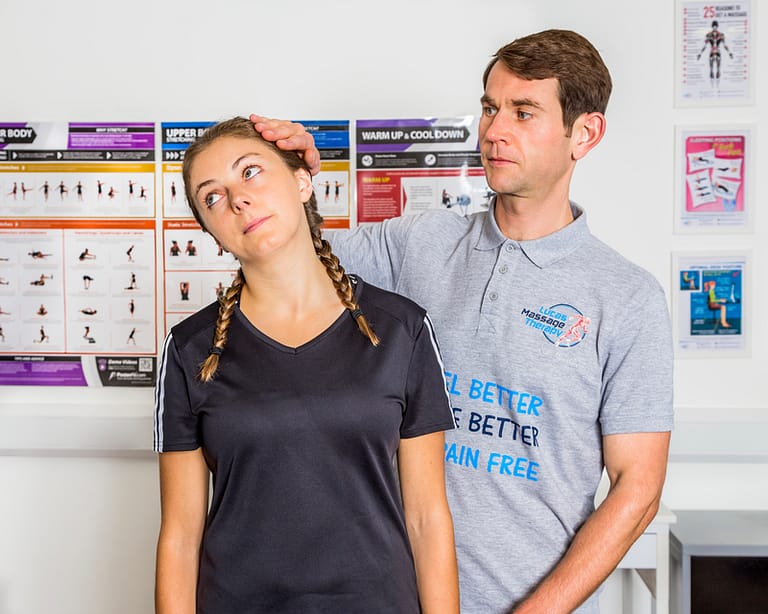 Learn if deep tissue massage in Watford is right for you
Your body is unique. The specific treatment which will be best for you will depend on your condition, your goals and the type and amount of exercise that you do. With Lucas Massage Therapy you will always start with a friendly interview where you can chat about your objectives and particular injuries or worries with an expert. They may be able to recommend whether a full body massage, sports massage, deep tissue massage or a course of specialist sports massage & deep tissue massage might be better suited to you, for example.
Contact us at your convenience and find out whether a deep tissue massage in Watford is right for you.